Search engine optimization comes in a number of variations. Enterprise SEO or Universal SEO attempts to target general search terms nationally, and in many cases, even internationally. Local SEO Firms, on the other hand, often work with local service providers to bring much needed attention to potential customers and client in their area. The local search engine optimization companies, also known as Location-Based SEO Agencies, listed below have proven results and are here to help you gain visibility in your location. Ranking order is based on a wide range of qualitative and quantitative variables, including the payment of monthly listing fees to be in our directory. Learn more about our ranking process here.

Digital Current
Mesa, Arizona
#1 of 10 Leading Local SEO Agencies of 2015 – Digital Current is a fast-paced local SEO agency that utilizes online advertising tools and methodologies to ensure that clients can develop a strong, sophisticated internet presence. In today's age, business owners who want to succeed in the world of internet marketing have to exceed their competition by consistently bringing something unique and identity-building to the table. The professionals of Digital Current put this process in motion through the use of advanced web design and development principles that optimize the aesthetic appeal and usability of the client's site. The Digital Current crew also appropriates exceptionally effective SEO tricks (link building, keyword research, online reputation management, etc) to ensure that the client's brand becomes increasingly visible.

WebpageFX
Philadelphia, Pennsylvania
#2 of 10 Leading Local SEO Companies of 2015 – WebpageFX is a full-service digital marketing agency headquartered in Harrisburg, Pennsylvania. The company offers integrated web solutions to a variety of industries that include technology, tourism, ecommerce, and manufacturing. One of its services is local search engine optimization, or local SEO, which concentrates on enhancing location-based search engine results for clients. Other services that WebpageFX offers include pay-per-click (PPC) management, social media strategy, link building, reputation management, conversion rate optimization (CRO), and press release creation and distribution. WebpageFX has won a number of accolades, including the 2013 Pennsylvania Tech Company of the Year award, a spot on the Inc. 5000 list, and a ranking as the best SEO company in the United States by Heardable.com.

Boostability
Lehi, Utah
#3 of 10 Best Local Online Marketing Businesses of 2015 – Boostability is a local SEO company that takes every opportunity and resource at hand to turn the brand into a big-time online success. In addition to offering exceptionally effective local SEO services, the Boostability crew utilizes advanced conversion optimization skills to ensure that the client's website becomes an eCommerce wonder. The Boostability crew is also passionate about incorporating sound, strategic social media optimization (SMO) techniques into the online campaign to ensure that the client is connecting with prospective customers on as many channels as possible. And in understanding the power and importance of content marketing, the Boostability professionals are effective in designing compelling blog posts and web articles that will put the brand recognition process in motion!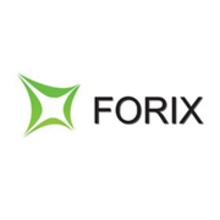 Forix Web Design
Portland, Oregon
#4 of 10 Leading Local Online Marketing Firms of 2015 – Best Local SEO Agency Forix Web Design may be based in Portland, but they can deliver great research, keywords and results to any SEO client in any location — and serving any niche. Quality local SEO does not just "do" itself. One needs research and analytics understanding, and they need the wherewithal to stick to the course that has been planned for SEO. Forix Web Design has those qualities, and they can help their clients benefit from those same qualities. If you need local SEO help, you ought to have a talk with Forix Web Design.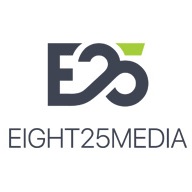 EIGHT25MEDIA
San Francisco, California
#5 of 10 Best Local SEO Businesses of 2015 – Remember back in the old days where word of mouth and the Yellow Pages were pretty much the only ways you could get noticed? Now things have changed. Nobody uses the Yellow Pages anymore, but word of mouth is now transmitted via social media outlets like Facebook, Instagram and Twitter. The way you get noticed now is by taking advantage of search engine optimization, and EIGHT25MEDIA will be there to help you through it. They're professionals when it comes to SEO strategies, so they'll work closely with you to find the best key phrases for your specific industry. This way you get customers who are looking for your products or services.

SEOValley
Chicago, Illinois
#6 of 10 Leading Local Search Engine Optimization Agencies of 2015 – SEOValley is a top notch local SEO agency that utilizes a broad range of brand-building techniques to ensure that the client's online presence is optimized to generate community and conversion. As a team of marketing experts with advanced search engine optimization skills, the SEOValley crew is highly effective in employing techniques like link building and content creation to help clients optimize visibility and connect with their target market in a manner that enhances brand recognition. Additionally, the SEOValley crew specializes in deploying strategies like online reputation management and social media optimization to ensure that the client's conversion rates increase, increase, and increase some more.

SearchRPM
Austin, Texas
#7 of 10 Leading Local Online Marketing Companies of 2015 – SearchRPM is a team of sophisticated, savvy local SEO experts who operate in expedience and excellence to help clients obtain the absolutely amazing results they need and deserve. To ensure that the client's level of visibility is constantly growing, the SearchRPM professionals utilize proven search engine optimization strategies like web directory listings, link building, and content creation. Additionally, the SearchRPM crew is passionate about keeping the client connected to the customer via social media channels such as Pinterest, Google+, and Twitter. Finally, the SearchRPM team understands that the client's vision and values can and should be a central component of the digital advertising campaign. For this reason, the company continually interfaces with the client to make sure that she or he is thoroughly pleased with the internet marketing project. Call SearchRPM to obtain the exceptionally excellent, brand-building advertising services you've been seeking!

SEO Image
New York, New York
#8 of 10 Leading Local SEO Businesses of 2015 – Founded in 2002, SEO Image is a digital marketing agency and Google Partner based in New York City. The company's services are split into the following categories: search engine optimization (SEO), pay-per-click management, social media, reputation management, and website design. SEO Image's clients include Related Rentals, BLK Steak, and Sotheby's International Realty, Inc. A leading digital marketing company, SEO Image is ranked #1 company of its kind by Internet marketing network Clutch.co. The company has been profiled by media companies like Fox News, The Wall Street Journal, NBC News, and Fox Business.

SEO.Agency
New York, New York
#9 of 10 Best Local SEO Firms of 2015 – SEO.Agency is the best local SEO agency the world has to offer. The company is committed to using strategic thinking and research to develop and optimize internet marketing campaigns that will cause the client's brand to shine online. In realizing that SEO is the key to visibility, the team's professionals are passionate about using techniques like content creation and link building to ensure that the client's site attains premier ranking in the SERPs. As marketing mavens who understand the power of language, the company's professionals are also highly skilled in cultivating incredibly creative content that will leave the prospective customer stunned with both your brand image and the products and services you offer. Contact SEO.Agency when you're ready to connect with your customers in a manner that promotes community and conversion.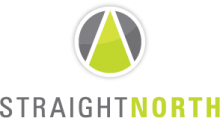 Straight North
Chicago, Illinois
#10 of 10 Top Local Online Marketing Firms of 2015 – Straight North offers local search engine optimization solutions for small businesses and other entities that have limited money to spend on online marketing campaigns. Local SEO is very useful in bringing in customers to a physical location such as a store or office. This type of advertising tactic targets people within a specific geographic location that is precisely defined. For example, a business would want to bring in patrons within a 20 mile radius of an actual location. Google Maps and other similar applications are very beneficial to websites that promote small businesses that aim to improve the flow of physical traffic.