The Ryzen 6000 will mark the first break in the AMD roadmap: new socket, new ram, new engraving process…
According to the latest rumors and AMD roadmaps, the arrival of the Ryzen 6000 generation is expected in 2022. If some have been able to evoke the end of 2021, this hypothesis seems less and less credible given the tensions on the production tools today. It is already difficult to find RYZEN 5000 at the moment and the next generation should mark such a course that it is perhaps urgent to wait for AMD.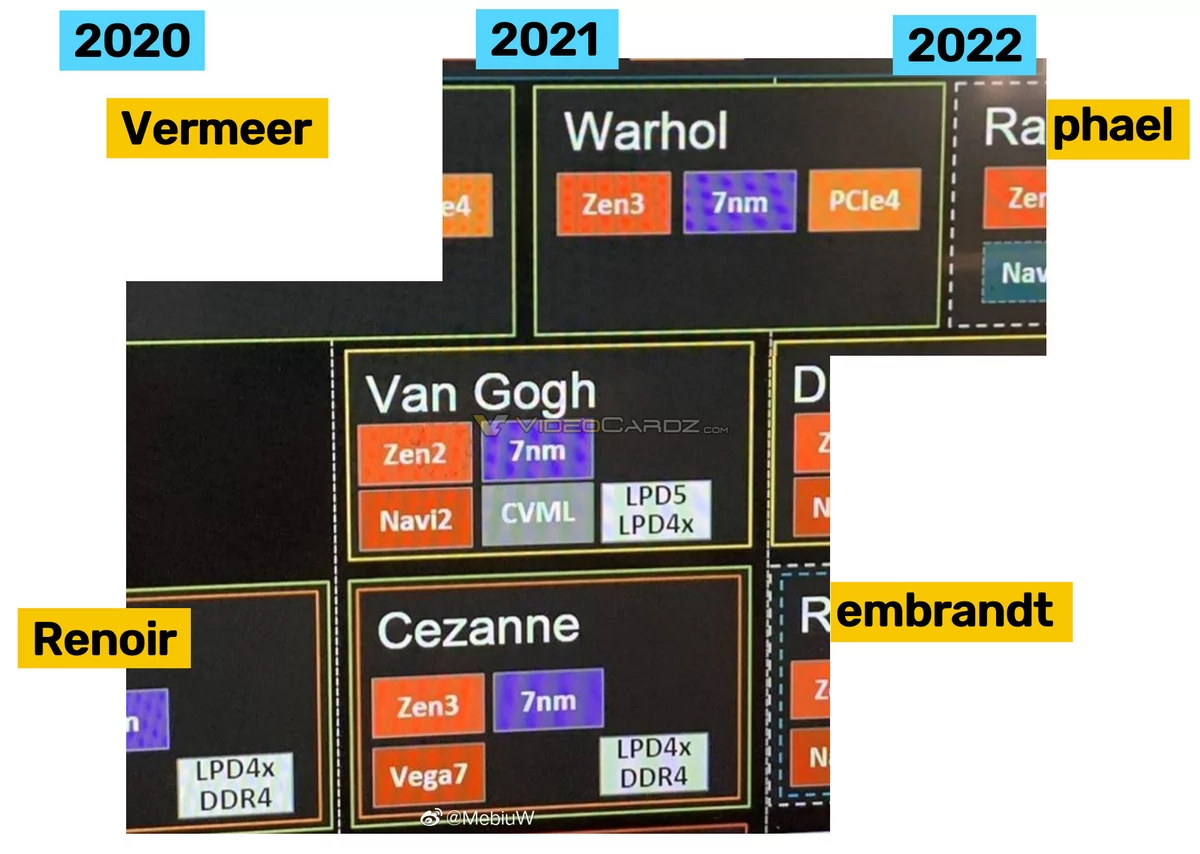 A roadmap recomposed by Videocardz
The main changes in the next generation Ryzen 6000
The Ryzen 6000 will use the Zen 4 architecture, with which AMD will initiate a lot of changes. We will list the main ones here:
Change of platform: goodbye socket AM4, here comes the AM5.
TMSC's N5 process: the 5nm will be used.
Switch to DDR5.
Arrival of USB 4.0
Transition to PCI-e 5.0 ? ( not yet totally clear ).
Ryzen 6000: What gains to expect?
Rick Bergman, executive vice president of computing and graphics at AMD, said the AMD Zen3 microarchitecture offers a 19% increase in CPI over Zen2 and that Zen4 could offer similar performance gains. In recent days, there have been rumors that the Zen4 microarchitecture implemented in the AMD EPYC Genoa processors (same microarchitecture as the Ryzen 6000), offers an IPC performance improvement of more than 25%. If we add to this an increase in frequencies thanks to the passage of the 5 nm etching, possibly the increase in the number of cores in each CPU…we could envisage an even more spectacular increase in performance. It will be necessary to combine all these elements, which remain theoretical, with the increase in bandwidth that DDR5 will bring. [gp_product_box ean="0730143312042″]
The post AMD Ryzen 6000: what should we expect? appeared first on HardwareHeaven.com.