There are a lot of professional-grade monitors available today, with prices ranging from the low hundreds to the mid-thousands depending on the specs you need. Looking at the lower end of the price spectrum (where most people are shopping), we have the 27-inch ASUS ProArt PA278CV with QHD resolution. It's one of the best monitors you can buy today based on its price-to-performance ratio, and it will suit those looking to tackle photo or video editing, design and creative work, casual productivity, and even some occasional gaming.
It's not all just the calibrated-color screen. Its port selection (including USB-C with DP Alt Mode and 65W charging) and USB-A hub make it particularly effective when connected to a laptop, the stand is ergonomically sound, and it has an appealing if slightly industrial look that should fit the style of just about any desk. Let's take a look at where exactly the ASUS ProArt PA278CV excels and whether it's the right choice for your next display.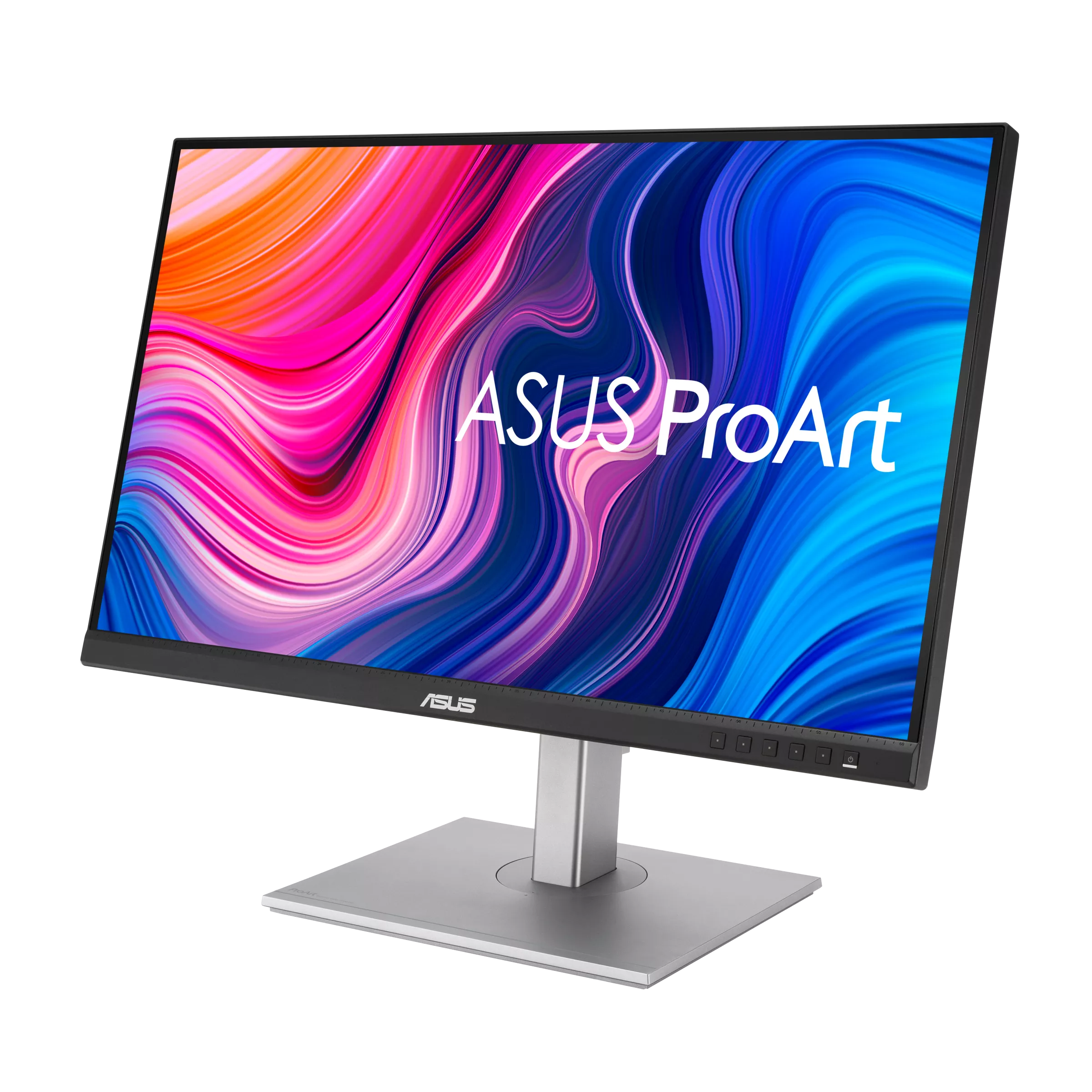 ASUS ProArt PA278CV 27-inch WQHD Monitor
Best monitor for most people
One of the best monitors available today
The ASUS ProArt PA278CV is a 27-inch QHD monitor that's best suited to pro-am editors, designers, and developers who want a color-accurate picture and crisp resolution without overspending. It's ergonomic, it's affordable, and it's one of the best overall monitors you can buy today.
Resolution

2560x1440 (QHD)

Refresh Rate

Adaptive 48Hz to 75Hz

Screen Size

27 inches

Ports

USB-C (DP Alt Mode), Two DisplayPort 1.2, HDMI 1.4, Four USB-A 3.2 (Gen 1), 3.5mm audio,

Screen Brightness

350 nits

Sound

Dual 2W speakers

Response Time

5ms (GtG)
Pros
Great port selection with USB-A hub
USB-C port handles DP Alt Mode and up to 65W charging
Ergonomic and stable stand
Colorful 27-inch IPS panel with QHD resolution
Reasonable price for what you're getting
Cons
Contrast could be better
Six buttons instead of a joystick
No HDR
ASUS ProArt PA278CV: Price and availability
The ASUS ProArt PA278CV is available at most major online retailers, including Amazon, B&H, and Best Buy. However, you'll currently find the best price at Amazon, where it's listed at about $309. That's only about $10 cheaper than B&H's price, though it's significantly lower than the price Best Buy is asking.
Design and features: Industrial look with generous ergonomics
The ProArt PA278CV comes out of the box mostly assembled; you just have to screw the base plate into the vertical stand, and from there you're ready to go. ASUS includes the power cord (which doesn't have an external power supply for a cleaner look), as well as USB-C, HDMI, and DisplayPort cables. Inside the box is a unique factory calibration report, which I'll discuss further in the "Picture" section.
The monitor's design isn't the sleekest I've seen, and its theme leans toward the industrial with straight lines. The back has a bit of ridged styling around a raised area with some venting to help with cooling. The baseplate is wide and has sort of a grainy matte texture that hides dust much better than the rest of the chassis; its size provides plenty of stability, which is important with a stand as ergonomic as this.
You can rotate the stand on the base. You can tilt the display forward and back, you can swivel the display for a vertical orientation, and you can raise or lower the screen. VESA compatibility lets you mount the display if you'd like to get it off of your desk completely. Cable management gurus might not appreciate the lack of a pass-through cable cutout on the stand, but it's just not possible due to the generous adjustable height range. There is a small clip on the back of the stand acting as a less elegant substitute.
Port selection is very generous. Most are situated along the bottom edge of the rear raised area, including two USB-A and 3.5mm audio, with two additional USB-A 3.2 (Gen 1) ports on the left side of the screen for easier everyday access. Video hookups include a USB-C port with DP Alt Mode, HDMI 1.4, and two DisplayPort 1.2. Not only do you get the convenience of USB-C; the two DP ports allow for daisy-chaining compatible monitors together for a multi-screen setup. If you connect a laptop to the display via USB-C, the monitor will send back up to 65W of power to keep it charged. Even if you don't have a quality docking station, the PA278CV can sort of fill the role, especially when the four downstream USB-A ports are taken into consideration.
Something I've never seen on another monitor is the bottom bezel's built-in ruler. It's not something I use in my workflow, but designers and creators should be able to take advantage. To top things off, the PA278CV has dual 2W speakers installed just under the rear venting. The speakers are positioned to produce sound upwards, but they're still not particularly impressive. It's rare to find a monitor with above-average speakers, and most are just there to give you some accompaniment while you work or to boost the feature list of the product.
Interface and menu: Could be better streamlined
The monitor's controls are embedded along the bottom-right corner of the front bezel. ASUS has opted for six separate buttons instead of a single joystick, but at least they're the same color as the rest of the case for a discrete look. The buttons all bring up the same main OSD menu, with some quick actions for brightness and blue light filter thereafter. The full menu features eight presets for everything from a focus on Rec. 709, DCI-P3, or sRGB color gamuts to reading and darkroom modes that help protect your eyes in low-light conditions.
Furthermore, the palette menu allows you to tweak standard settings like brightness, contrast, saturation, hue, and gamma. You can also toggle adaptive sync, power settings and indicators, and more in the system menu. A joystick would have been a bit more practical. The menu is easy to navigate, though a quick setting for the built-in speaker volume is missing.
Picture: 27-inch QHD screen with precise sRGB color
The ProArt PA278CV's 27-inch IPS panel has a 2560x1440 (QHD) resolution with a 16:9 aspect ratio. It's sized to fit on just about any desk without crowding everything else, and the pixel density (about 109 pixels per inch) is enough to make for a clear picture even without jumping up to a great 4K display. It's not curved, but at this size you don't really need it. You can see the full picture easily when facing straight on, and the wide IPS viewing angles — there's no obfuscation even from a fairly severe angle — allow for multiple users in a collaboration setting or if you'd like to sit around together and watch a movie.
Summarizing the rest of the major specs, the PA278CV boasts a 5ms GtG response time, 75Hz refresh rate with Adaptive Sync, and non-glare finish to help with bright environments. There's no HDR support, but the LED backlight can reach up to about 393 nits brightness, as tested with my SpyderX Pro colorimeter. That's plenty of light to work with, and I didn't have any real issues with glare even when working in a room full of sunlight.
The ASUS ProArt PA278CV is a workhorse monitor with accurate sRGB color and high brightness, making it a top choice for mixed roles when you don't want to overspend.
I also checked color accuracy across a few major gamuts. The PA278CV managed 100% sRGB, 81% AdobeRGB, and 87% DCI-P3 in my testing, and ASUS claims that the screen hits 100% of the Rec. 709 gamut. Depending on your workflow (especially photo editing), you might need something with higher coverage of the AdobeRGB or DCI-P3 gamuts. This ties into the factory calibration report that I mentioned earlier; each monitor comes with a unique report with graphs showing the sRGB Delta
The 75Hz refresh rate makes a small difference compared to the more standard 60Hz. Nevertheless, the boost might tempt some into enjoying a game or two after work. The monitor's variable refresh rate (VRR) abilities — with AMD FreeSync and NVIDIA G-Sync compatibility — can also help reduce screen tearing, but ultimately you won't want to buy this screen solely for gaming. Looking at our picks for best gaming display, the difference in specs and extra features is more obvious.
One thing that I did find lacking even at this price point is the quoted 1000:1 contrast. In particular with dark scenes, you'll likely notice that black looks more like gray. If you're watching a late-night movie without the lights on, you're going to see some glow, as is common in many IPS panels. It's certainly not a deal-breaker, but those concerned with the best contrast possible might want to check out other screens or even make the jump to OLED.
Should you buy the ASUS ProArt PA278CV?
You should buy the ASUS ProArt PA278CV if ...
You want an affordable professional-grade monitor
You're interested in semi-professional editing, design, and development work
You want a monitor with excellent ergonomics
You primarily use a laptop as your daily device
You should not buy the ASUS ProArt PA278CV if ...
You're a professional who needs full AdobeRGB or DCI-P3 gamut support
You want a monitor that handles gaming first
You want a particularly high contrast ratio
After using the ProArt PA278CV on and off for a few weeks, it's clear that ASUS has designed it as a multipurpose workhorse. It's not going to set any records in one particular area, and instead it can handle a fairly wide range of work. Those who enjoy some semi-professional editing work can take advantage of the color gamut, while anyone who just wants a crisp 27-inch display for everyday media, productivity, and web browsing will love the ergonomic stand, wide viewing angles, and anti-glare finish. The display can also certainly handle some gaming, though anyone who's serious about the matter will want to go with a feature set that's less catered to multipurpose use.
I love the selection of ports. ASUS has made it easy to connect pretty much any laptop or desktop thanks to USB-C, DisplayPort, and HDMI, plus the bank of USB-A ports can handle extra accessories. And with 65W of charging power headed back to the host device via USB-C, this display is particularly effective when paired up with a laptop. There are some downsides — like the OSD controls and so-so contrast — but these problems don't come near to outweighing the positives. And when you consider the price that's currently hovering around $300, the PA278CV becomes even more attractive.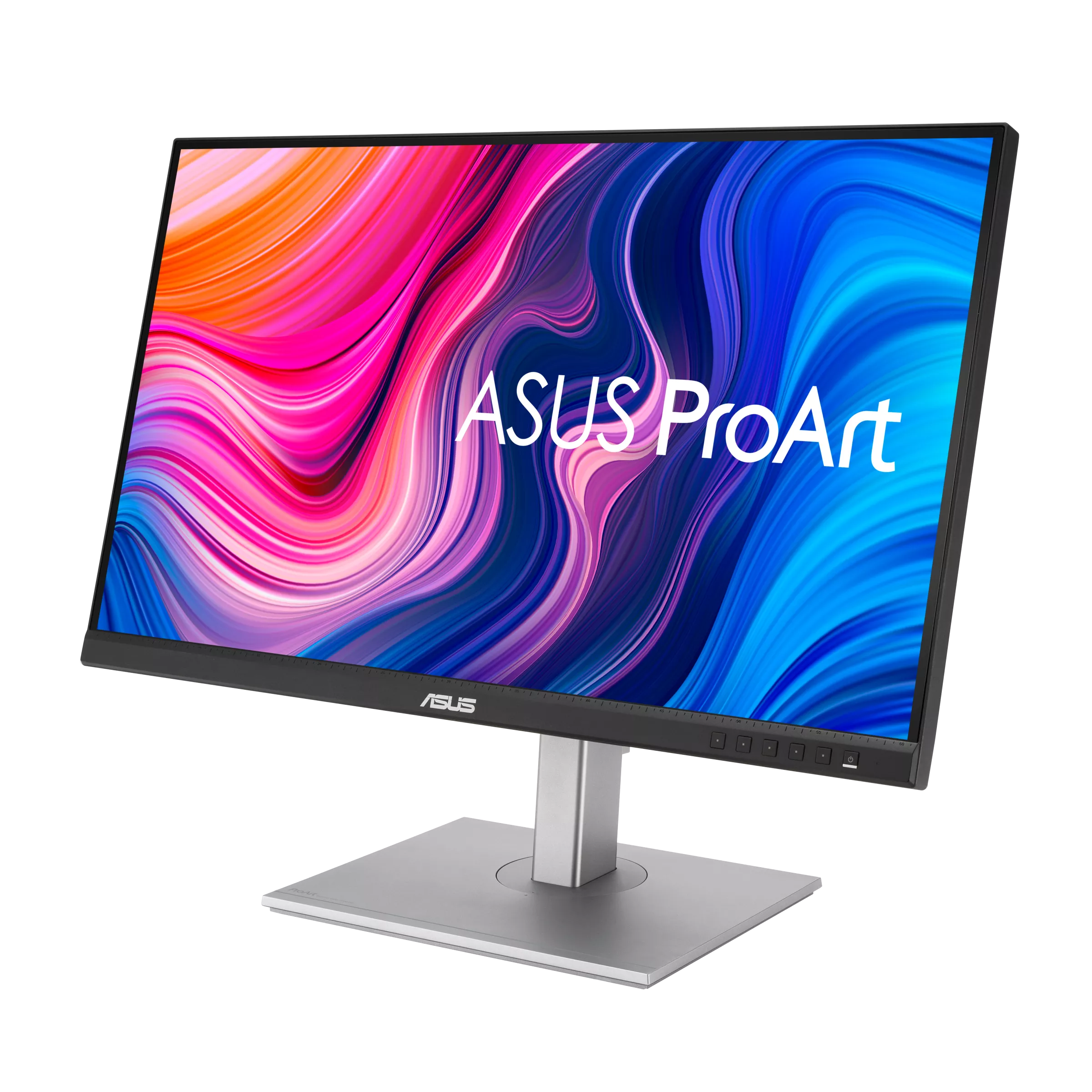 ASUS ProArt PA278CV 27-inch WQHD Monitor
One of the best monitors for mixed work
The ASUS ProArt PA278CV's 27-inch IPS panel and QHD resolution are a perfect fit on most desks, whether you're looking to edit photos, create some artwork, or simply handle some productivity tasks or web browsing. It doesn't particularly excel in one area and instead caters to a wide audience, and it's made even more attractive with the competitive pricing.
Resolution

2560x1440 (QHD)

Refresh Rate

Adaptive 48Hz to 75Hz

Screen Size

27 inches

Ports

USB-C (DP Alt Mode), Two DisplayPort 1.2, HDMI 1.4, Four USB-A 3.2 (Gen 1), 3.5mm audio,

Screen Brightness

350 nits

Sound

Dual 2W speakers

Response Time

5ms (GtG)