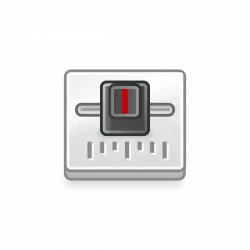 The free and open-source DJ mixing software, Mixxx, announced the beta version of the next major 2.4 release series a few days ago!
The new Mixxx 2.4 added support for saving loops as hotcues, and native Apple Silicon support for better performance on M1, M2, etc., devices.
The release also features explicit sync leader support, new controller mapping scripting engine (ES2016 support), new "all-shaders" scrolling waveforms for much better UI performance, new Quick Effect selector and effect chain buttons.
Other changes include:
background color for quick cover art preview
cover art fetcher to the Musicbrainz dialog
support exporting crates, playlists and the library to Engine Prime and Denon standalone controllers
Add support for m4v files
Add experimental QML user interface
Noise active effect, pitch shift effect, distortion effect.
Drop Ubuntu 18.04 support, add NixOS support.
And numerous other changes including search improvement, optimized database, history cleanup, and more and more. See this page for details.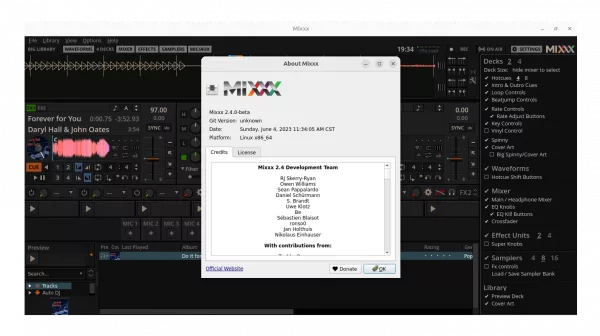 How to Install Mixxx 2.4 Beta in Ubuntu:
Mixxx has an official Beta PPA contains the package for Ubuntu 20.04, Ubuntu 22.04, Ubuntu 23.04 and Ubuntu 23.10.
NOTE: At the moment of writing, the 2.4 Beta package in PPA is borken due to missing dependency. So, check the link above! And do the commands below when the PPA successfully updated.
1. First, press Ctrl+Alt+T on keyboard to open terminal. When it opens, run command to add the PPA:
sudo add-apt-repository ppa:mixxx/mixxxbetas
Type user password (no asterisk feedback) when it asks and hit Enter to continue.
2. Then, update system package cache for Linux Mint, etc:
sudo apt update
3. Finally, install Mixxx 2.4 beta package by running command:
sudo apt install mixxx
Before the maintainer fixed the PPA package, user can compile Mixxx 2.4 Beta from the source tarball.