Want to set different wallpaper for each desktop workspace? You can now do this in Ubuntu and Fedora via a GNOME extension.
This is one of my favorite features when Ubuntu was using Unity as default desktop. After switched back to GNOME, I didn't find an alternative method to re-implement this feature until I met this extension.
However, this method does not display different wallpapers in overview. Wallpaper applies only when you switched to that desktop (workspace). So, it may be called change wallpaper automatically when switching desktop.
Install the Extension & Set wallpapers in Ubuntu 22.04:
For Ubuntu 22.04, first search for and install "Extension Manager" from Ubuntu Software.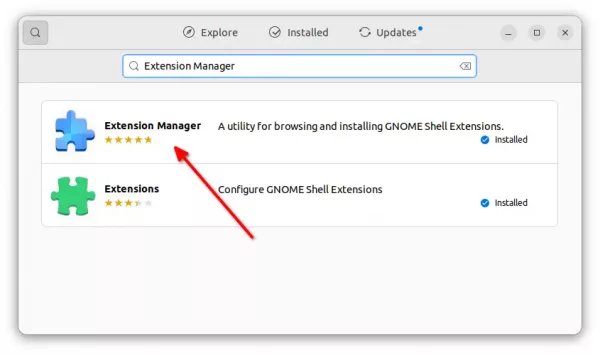 Install Extension Manager in Ubuntu 22.04
Next, press Super (Windows logo) key to open overview, search for and open the tool you just installed.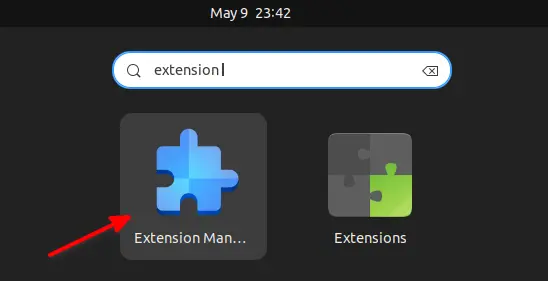 When it opens, navigate to "Browse" tab, search for and install "Walkpaper2" extension.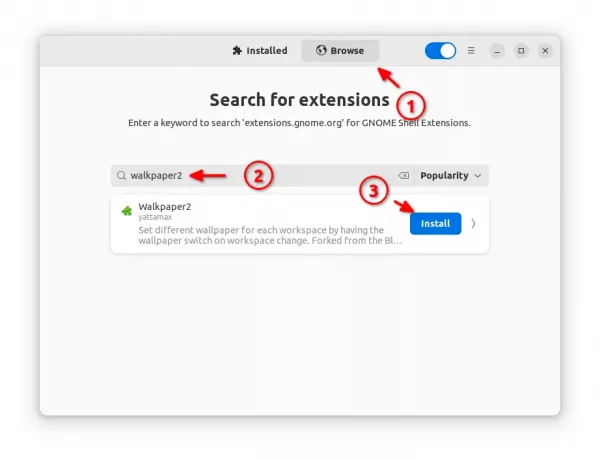 Finally, switch back to "Installed" tab, click the gear icon for the extension. In pop-up window, just click on the previous image to open dialog to set new wallpaper.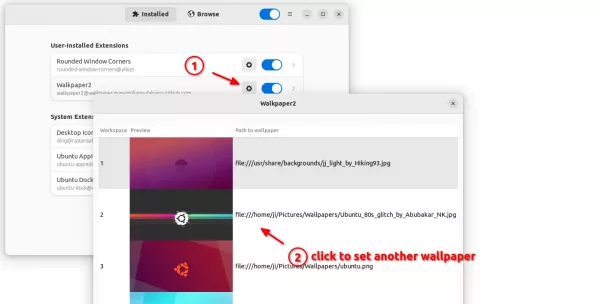 NOTE: GNOME by default has 2 desktops, and adds more dynamically. To set fixed number of desktop workspaces, go to "Settings -> Multitasking -> Workspaces".
Set different wallpaper in other GNOME based Linux
For Fedora Workstation 36, Arch and Manjaro with GNOME, simply go the to link below and turn on the ON/OFF switch to install the extension:
In case you don't see the ON/OFF switch, follow the link in that page to install web browser extension and refresh it.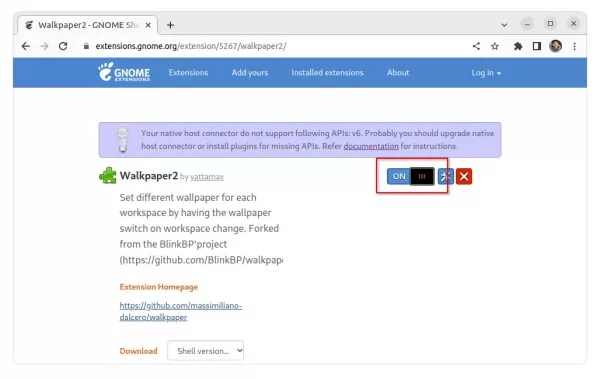 To get the settings dialog, install and use "Gnome Extensions" app, either from Gnome Software or via pamac package manager.
There's another extension with old GNOME support, however lack of versions support for Ubuntu 18.04 and Ubuntu 20.04.