Microsoft has announced an early access program for Microsoft 365 Copilot, along with tons of other enhancements.
A couple of months ago, Microsoft announced Microsoft 365 Copilot in a bid to improve productivity through the integration of AI technology in its Office products. It continued the company's trend of capitalizing on the ongoing wave following the introduction of ChatGPT and the new AI-powered Bing just a few months prior. Now, the Redmond tech firm has announced the Microsoft 365 Early Access Program.
Microsoft says it has been testing its copilot for work with 20 enterprise customers, including Goodyear, Chevron, and General Motors, and that the feedback so far has been very positive, with the firms noting that Microsoft 365 Copilot has the potential to revolutionize work. Additionally, they have also offered some constructive criticism regarding how the service can be tailored to become more conversational and offer multi-turn interactions, just like Bing Chat.
As it continues to gather and act upon feedback, Microsoft has decided to expand the availability of this private preview through the Microsoft 365 Copilot Early Access Program. As the name suggests, this initiative will allow more organizations to get hands-on experience with the copilot integration. However, Microsoft has emphasized that this is a paid preview that will initially be made available to only 600 enterprise customers worldwide through an invite-only mechanism.
Furthermore, Microsoft has announced Semantic Index for Copilot, available to Microsoft 365 E3 and E5 customers. It empowers users to get access to conceptually relevant data in response to searches. For example, if someone searches for "March Sales Report," the result won't be based on just a keyword search. Instead, it could provide further context, such as explaining the format the file is in as well as the team or person responsible for creating it. Microsoft claims that the technology uses "conceptual understanding" to identify your need and provide the most relevant results.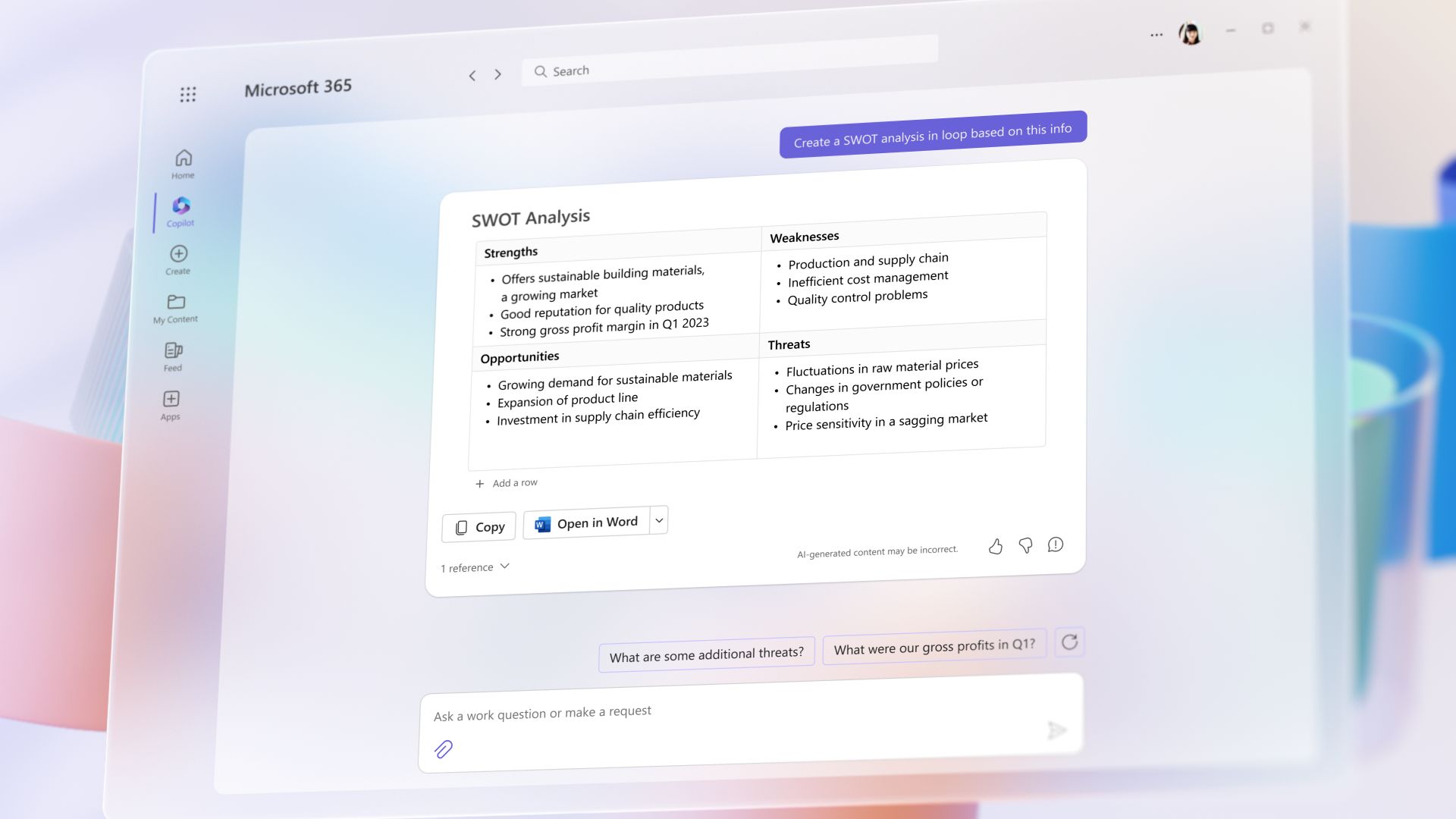 In order to further emphasize the need for AI in today's work environments, Microsoft also revealed the results of its 2023 Annual Work Trend Index. This report is based on surveys of 31,000 individuals spread across 31 countries. Microsoft's findings have indicated that there has been a drastic work in the volume of assigned work and the pace required from employees. It claims that both enterprise leaders and workers are looking towards AI solutions to reduce their respective workloads.
Other interesting statistics from the report are highlighted below:
62% of employees spend unnecessary time searching for information, as well as communicating and coordinating across teams, leaving little focus time
Nearly two-thirds of the respondents noted that they did not find enough time to do their actual job
With the rise in AI-powered solutions, 49% are concerned about job security
70% of respondents would prefer delegating some of their workload to AI copilots
Managers are 2x more likely to empower their employees with AI rather than replace them with it
82% of enterprise leaders believe that their employees will require new skills in this age of AI, including prompt engineering and enhancing their workflows by integrating AI
There has been a 79% year-over-year increase in LinkedIn job postings which have used words like "GPT" and "GAI" (generative artificial intelligence)
Lastly, Microsoft also highlighted new upcoming improvements to its existing products. These include the integration of Copilot in Whiteboard, Outlook, OneNote, Loop, and Viva Learning, along with image generation boosted by DALL-E in PowerPoint. That said, the company will ensure that its AI solutions adhere to its Responsible AI Standard while providing meaningful benefits to its customers.