Microsoft is rolling out support for iOS in the Windows 11 Phone Link app, letting you make calls and send messages from your PC.
Microsoft is officially rolling out support for iOS in the Windows 11 Phone Link app starting today. This means you can now use your Windows 11 PC to make calls and send or receive messages from your iPhone, without having to reach for the phone itself. This capability had begun rolling out to Windows Insiders a few weeks ago, but now, it's becoming available to everyone.
It's still a phased rollout, so not everyone will see it right away. Microsoft says it expects iOS support to be fully available in mid-May, which will likely be around the time of next month's Patch Tuesday update. The feature is rolling out in 85 markets and 39 languages.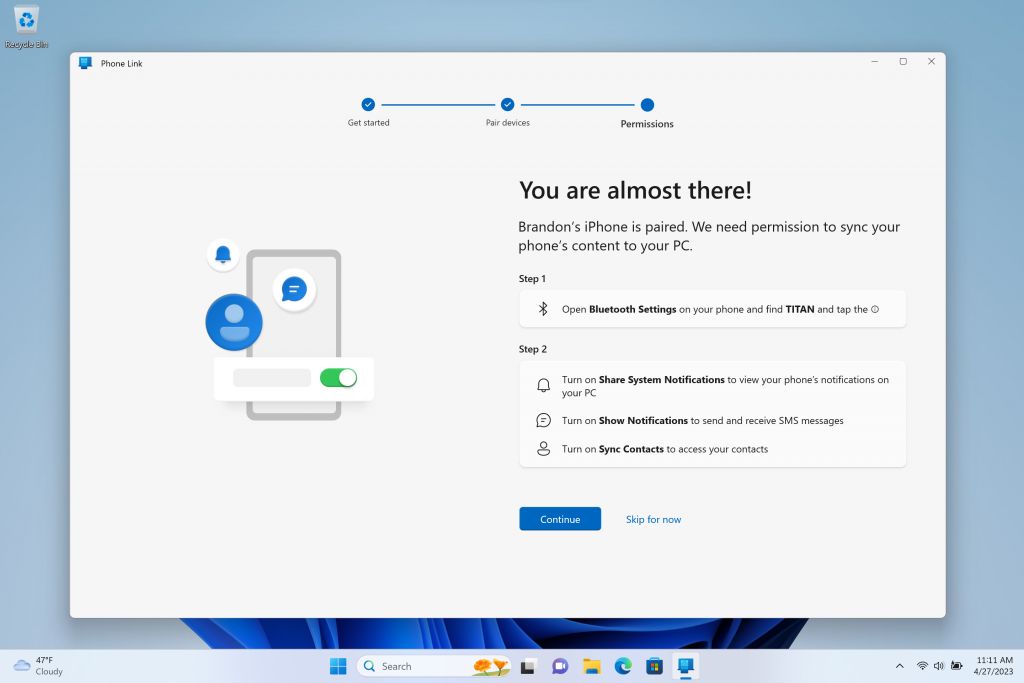 This comes after years of the Phone Link app only supporting Android phones, and it's definitely a welcome addition. iOS support is more basic than Android support, only giving you the option to access your contacts and make calls, as well as send SMS messages. That means group messaging isn't supported, and you can't send images or videos from your PC, either. You don't get the same breadth of features as you would with something like Intel Unison, but at least you have some basic functionality built right into Windows.
You also can't access your phone's gallery like you can with an Android phone, but it's worth noting that the Windows 11 Photos app recently gained integration with iCloud Photos, which is another way to get photos from your iPhone to your Windows PC.
In order to set up Phone Link to use it with your iPhone, simply launch the app and follow the on-screen instructions to pair the two devices. If the limitations of Phone Link sound too restrictive for you, you can always check out how to set up Intel Unison to get a more fleshed-out experience.